Daily news and useful Information in English for Panama's Expat Community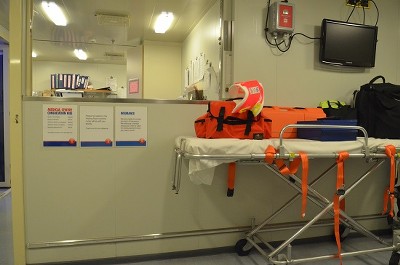 A green alert has been issued by Panama's Ministry of Health (Minsa) for Carnival in Panama. The green alert includes all 15 health regions and will last from 7:00 am Friday morning until March 1 2017.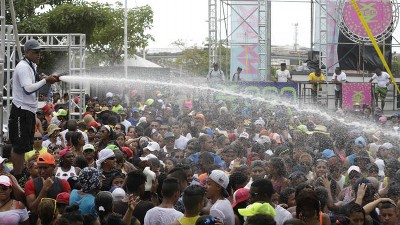 Traffic into the interior begins Friday February 24th 2017 as the country gears up for carnival, traveling to beach towns like Coronado, Panama and beyond to the epicenter of the festivities, Las Tablas.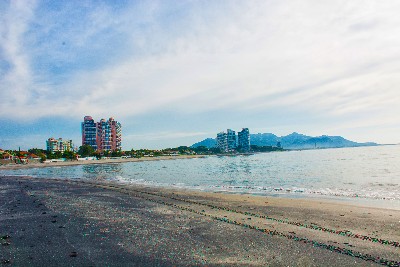 Registration is now open for Coronado Frame & Foto's 'VIDA DE PLAYA, PANAMA' Photo Exhibition & Competition.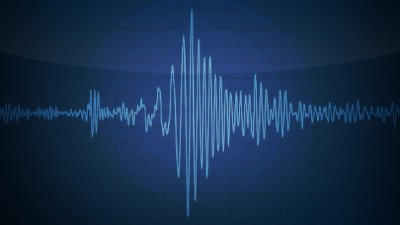 An earthquake of 4.7 magnitude was felt in parts of Panama Monday February 20th 2017. Readers reported feeling the tremor in Coronado Panama, La Chorrera and Panama City.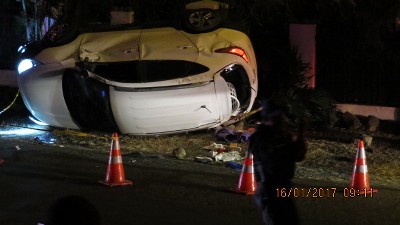 A reader tells us that at 9:00 p.m. on the night of February 15th a high speed chase took place inside Coronado, near the Coronado Bay entrance.
The fifth Astrocamping Summer will take place in Penonome on 18 and 19 of February. Starting at 2:00 p.m., until Sunday, February 19, at 11:30 am, more than 600 people will be camped outside the observatory of astronomy in Penonome (OAP).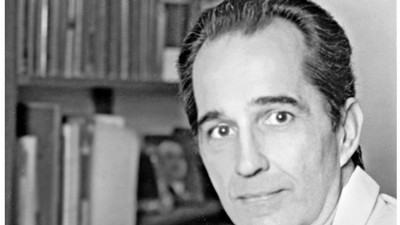 Ricardo Arias Calderón, former vice president of Panama, passed away Monday, February 13th at 83 years of age. The information was confirmed by his relatives.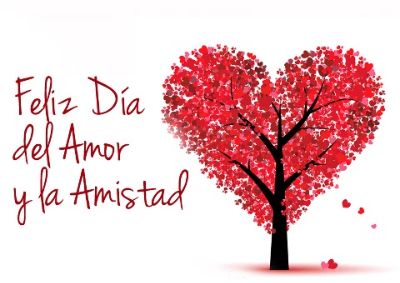 Valentine's day held on February 14th is celebrated around the world these days. In Latin America, as in other parts of the world, Valentine's Day is dedicated to showing love and affection.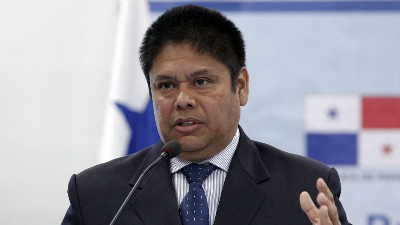 While reports surfaced with speculation of a serial killer Friday February 10th, Panama's Security Minister Alexis Bethancourt, has denied the possibility.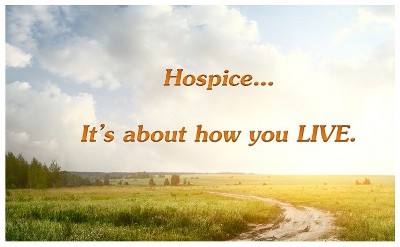 Panama Hospice and Respite Foundation (PHRF) is sponsoring a morning seminar to help newcomers (and long timers) be more prepared for emergencies.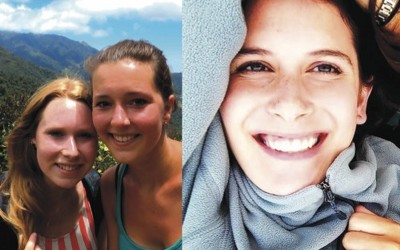 According to a confidential source, the recent murder of Catherine Johannet could be related to the case of the two Dutch tourists declared missing April, 1 2014.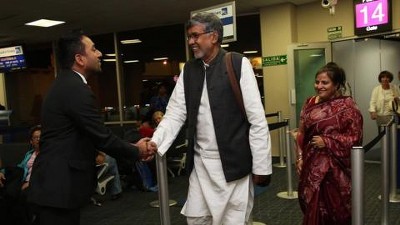 Indian children's rights activist and 2014 Nobel Peace Prize laureate, Kailash Satyarthi, has arrived in Panama with his wife Sumedha Satyarthi.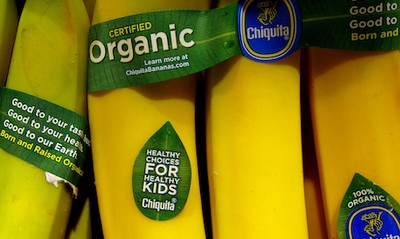 Panama is growing organic! This year, there are approximately 1,271 farmers who are cultivating about  6,396 hectares of pesticide-free products using environmentally friendly planting techniques in the country.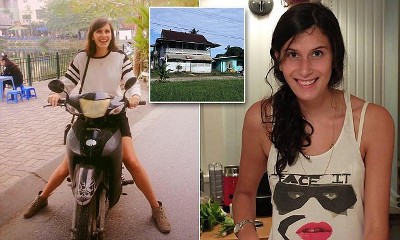 The body of Catherine Johannet, a 23 year old woman from Scarsdale, New York, was discovered Sunday, February 5th in the afternoon on a hiking trail on Bastimentos Island in Bocas del Toro.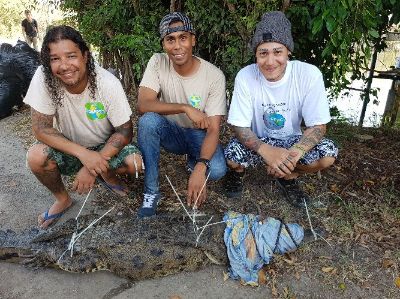 Saturday February 5th at around 5:00 p.m. the Panamanian conservation organization, Asociacion Panamericana Para la Conservacion (APPC), removed a salt water crocodile from Tortuga Lake in Coronado Panama.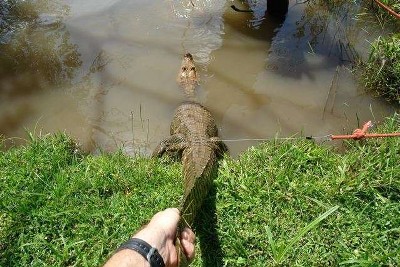 Coronado's Tortuga Lake, or in English Turtle Lake, best knowing for it's Caiman population (not it's turtles) has become home to a 7ft crocodile.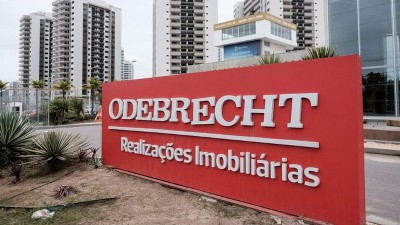 Entrepreneur I. Roberto Eisenmann, one of founders of Panama's newspaper La Prensa, has proposed that a special public prosecutor's office be created to collaborate in the investigation of Odebrecht.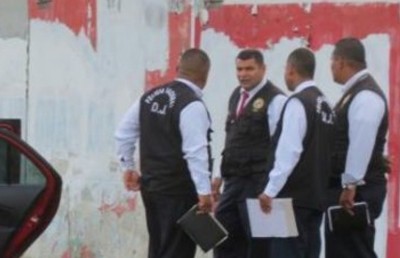 Lieut Alexander Joel Rosales has received a sentence of 30 years in prison for firing the shots that killed two children at a check point in San Carlos in 2013.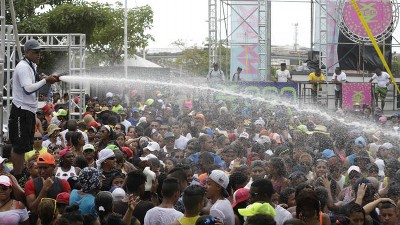 Panama is gearing up to Party from February 25th until the 28th for Carnival, with government and municipal offices closed Monday February 27th.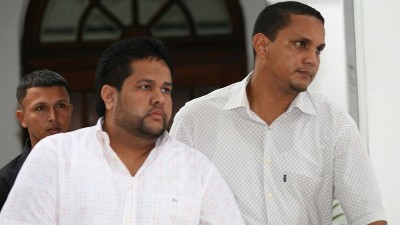 Former U.S. Drug Enforcement Agency (DEA) informant, David Viteri was acquitted of the attempted murder of three men January 31st 2017.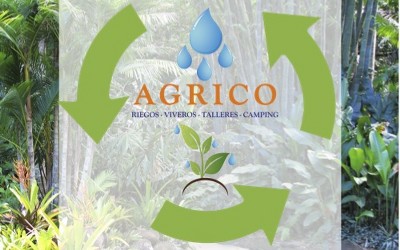 Agro Riegos Cocle is a company dedicated to sustainable landscaping, gardening and irrigation.
Manuel Antonio Noriega was granted house arrest January 28th 2017. The Ex-dictator of Panama was transferred from Renacer prison to his daughter's home in San Francisco.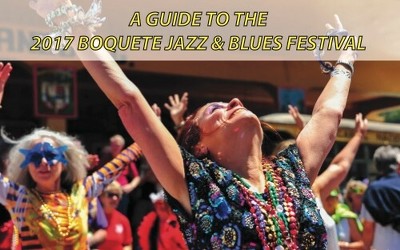 The 11th annual Boquete Jazz and Blues Festival (BJBF) is just around the corner and people throughout Panama, (and globally) are getting ready to head to the highlands.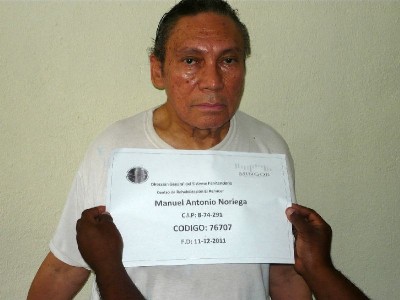 The ex-dictator Manuel Antonio Noriega was close reaching his goal of provisional house arrest preceding an upcoming surgery, until the ruling took a turn.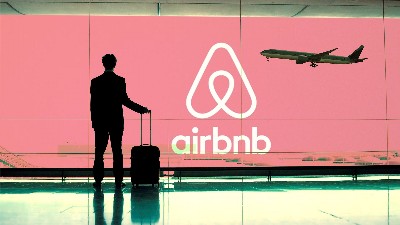 The government of Panama has proposed that Airbnb services only be allowed in the interior of the country and not in the country's capital, Panama City.
Here is what you can find in Playa Community
PLAYA COMMUNITY is a reliable source for daily Panama news in English. Read travel articles before you visit Panama to learn about the best beaches and mountain towns around Panama. Connect with expats in Coronado, Panama and beyond. For beautiful beaches close to Panama City, take a vacation on the pacific coast at one the area's top all inclusive resorts, Hotel Riu, Playa Blanca or Decameron Panama. Take a trip up to the mountains for a breathe of fresh air, visit El Valle, Boquete or Volcan Chiriqui and enjoy amazing coffee, ocean views, and rushing waterfalls. If it's empty shorelines you seek, surf the beaches of Playa Venao and Pedasi Panama.
Check in with us along the way to find great restaurants and Panama hotels. Once you explore Panama, we are certain you will want to stay. PLAYA COMMUNITY offers a variety of relocation resources including a complete Panama real estate directory giving you access to best beach and mountain properties on the market.
Moving to Panama?, browse the classified ads for deals on used cars, furniture and more, and check the business directory to find services. Once you have settled in, check the tide table section for the best time to go to the beach!
Have a question about Panama? Let us know, we will do our best to answer it. Contact Us
Useful Panama Travel Information