Noticias diarias en Inglés y Español para los Expatriados en Panamá
The expansion of a 10km stretch of the Pan­American Highway between the Bridge of the Americas and Arraijan will start in connection with the building the fourth bridge over the Panama Canal.
Indian children's rights activist and 2014 Nobel Peace Prize laureate, Kailash Satyarthi, has arrived in Panama with his wife Sumedha Satyarthi.
After 146 years, circus owners The Ringling Bros. and Barnum & Bailey told The Associated Press their last show would be in May of 2017. There are a number of reasons the curtain will drop for good on the most popular circus in the world.
Starting January 3rd 2017, Via Italia will be partially closed due to sanitation work. The project, by the Coordinating Unit of the Sanitation Program of Panama, is expected to take approximately eight months.
The Transit Authority and Land Transport (ATTT) has approved the creation of transit courts in  La Chorrera, Chitré and Colón.
Each year, The Oxford Committee for Famine Relief (Oxfam), creates a list of the world's top tax havens. This year Panama did not make the cut.
The work on the Bridge of the Americas continues as Public Works officials report that they do no have an end date for the construction.
Wednesday December 7th 2016, Police Director Omar Pinzon clarified that the traffic reduction plan in place for December, for those communting between Panama and Panama West, will only be carried out on weekdays.
Aguadulce, in the province of Cocle, is celebrating its 168th anniversary today, Wednesday, October 19th, 2016. Aguadulce was founded on October 19th, 1848, by the Provincial Chamber of Panama, which separated the district from Nata. Currently, the district has a population of approximately 45 thousand inhabitants. Aguadulce the  "Tierra de la sal y el azúcar" or in English "the land of salt and sugar" is known for its two main commercial products, sugar and salt.
A storm warning as been issued for Panama West, along with most areas coastal regions in Panama, on the Caribbean and Pacific, including Bocas del Toro Chiriqui, Colon, Veraguas, Cocle, Panama and the Darien along with Ngäbe Bugle and Guna Yala regions.
The Electricity Transmission Company S.A. (ETESA) issued a notice of prevention at 12:00 p.m. on Saturday following heavy rain and storms with gusts of wind.
Major League Baseball (MLB) has decided to move this year's Venezuelan national showcase to Panama. The national showcase, which features top Venezuelan amateur prospects eligible to play in the MLB for the following year, will take place in Panama on November 16th and 17th.
This morning, Tuesday, September 20th, a fisherman found the body of a young man near Farallon in the province of Cocle. The 19-year-old boy was reported missing and is originally from Farallon, but live in Panama City.
The Beaches Improv Group offers those living in the beach area of Coronado and the surrounding beach communities free improvisational workshops. The Improv troupe will meet every week for 8 to 10 weeks. timetable to be posted on in the Playa Community Events Calendar shortly.
UPCOMING EVENT: August 9th El Palmar Photo Walk & Meet-and-Greet
If you are a photographer, aspirating photographer or simply enjoy taking photos a great group to connect with is the Coronado Photo Club.
Panama's delegation for the 2016 Rio Olympic games has been announced as the Panamanian flag is raised in the Olympic Village.  Other important announcements included the clothing Panamanian Athletes will be sporting at the games and Panama's official flag bearer.
The National Park Camino de Cruces will once again loose land. 185 hectares of forested areas of Clayton and land adjacent to the Panama Canal basin will be cleared to make space for "sports, cultural and social interests" according to a resolution signed by Minister of the Environment Mirei Endara.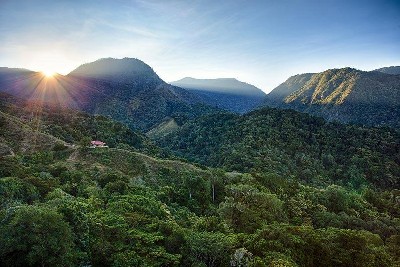 La 40va. Sesión del Comité de Patrimonio de la UNESCO del domingo 10 de julio, estableció un equipo de miembros de la UNESCO que se reunirán en Estambul, Turquía, para decidir si el Parque Nacional La Amistad mantendrá su status como sitio de Patrimonio Mundial o en cambio se unirá a una creciente lista de sitios en peligro.
The roadway, be it public or private, is the asphalt, pavement, gravel or dirt pathway in front of your property. This is the area that connects our neighborhood. It is an important part of our community and we are all responsible for ensuring it is a safe place for pedestrians, vehicles and animals.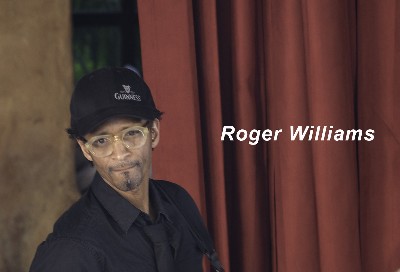 Si ha estado en el "Boquete Jazz and Blues festival (BJBF)", habrá visto caras conocidas tocando como músicos soporte de varias figuras. ¿Quién podría olvidar los hipnóticos ritmos de L A Smith en los bongos y percusión, o el aclamado Lance Anderson en teclados?
Las Fondas son pequeños restaurantes o puestos de comida, generalmente atendidos por sus propietarios y familiares, que venden comida casera, platos típicamente panameños. Algunos fondas solo abren para el desayuno, mientras que otras lo hacen también para el almuerzo y la cena.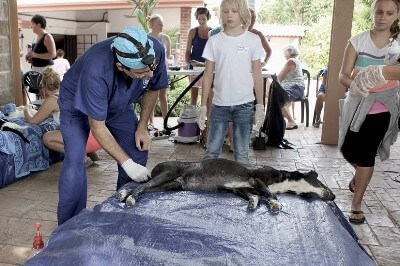 By: PCIS Upper Elementary Students
El 7 de Mayo del 2016, PCIS fue anfitrión de una clínica de Spay the Strays (organización para la castración de animales vagabundos). Este artículo es lo que ellos escribieron para relatar su experiencia.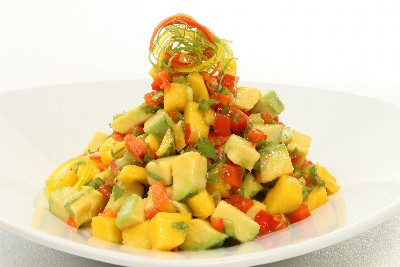 ¡Con la lluvia vienen los mangos! Estas frutas tropicales jugosas, dulces y deliciosas están en temporada durante varios meses, siendo el mes de junio, la cima de la temporada de mango.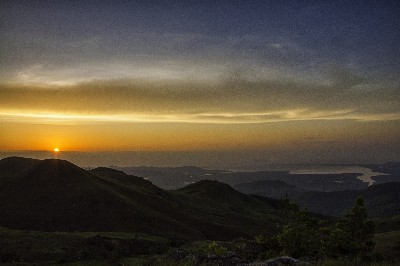 Chicá es un pequeño corregimiento ubicado a unos 70 kms de la ciudad capital, dentro del distrito de Chame. Su entrada fácil de reconocer, se ubica en el kilómetro 61 en toda loma Campana. Debe su nombre al cacique que gobernaba estas tierras a la hora de la llegada de los españoles  en 1519.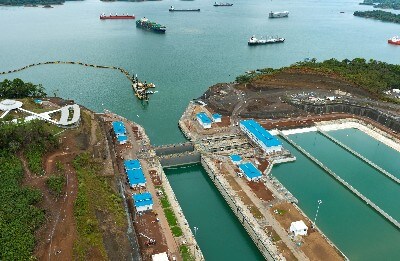 Luego de billones de dólares en gastos y años de atrasos, la tan esperada inauguración de la expansión del Canal de Panamá se llevará a cabo este mes. Será el 26 de Junio del 2016 cuando COSCO, una compañía naviera China, se embarque en su viaje inaugural a través del nuevo complejo de compuertas más amplias y profundas del Canal de Panamá.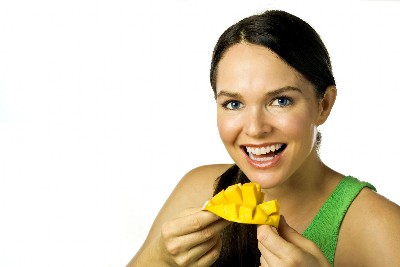 Una de las mejores formas de disfrutar la temporada, incrementar el conocimiento acerca de los mangos y probar una amplia variedad de los que se ofrecen en el país, ¡es visitar el Festival del Mango de Rio Hato! Este año las festividades comienzan el 19 de Mayo y continúan hasta el 22 de Mayo, los eventos se celebran en la Casa de la Cultura de Río Hato.
Esto es lo que puede encontrar en Playa Community
PLAYA COMMUNITY es una fuente confiable de noticias diarias de Panamá en Inglés. Lea artículos de viaje antes de visitar Panamá para aprender acerca de las mejores playas y pueblos de montaña de todo Panamá, contactar con los expatriados en Coronado, Panamá y más allá. Para hermosas playas cercanas a la ciudad de Panamá, tome unas vacaciones en la costa del Pacífico en una de las areas de resorts todo incluido como lo es el Hotel Riu, Playa Blanca o Decameron Panamá. Haga un viaje a las montañas para un respiro de aire fresco, visitando El Valle, Boquete o Volcán Chiriquí y disfruta de un café increíble, vista al mar, y las cascadas. Si lo que usted busca son largas playa vacías, navegue por las playas de Playa Venao y Pedasí Panamá.
Chequé con nosotros la manera de encontrar grandes restaurantes y hoteles en Panamá. Una vez que explore Panamá, estamos seguros de que va a querer quedarse. PLAYA COMMUNITY ofrece una variedad de recursos de reubicación que incluye un directorio completo de bienes raíces en Panamá que le da acceso a mejores propiedades de playa y de montaña en el mercado.
¿Se muda a Panamá?, navegue por las ofertas que tenemos de anuncios clasificados en coches de segunda mano, muebles y más, y compruebe el directorio de negocios para encontrar servicios. Una vez que se haya instalado, consulte la sección de tabla de mareas para saber la mejor época para ir a la playa!
¿Tiene alguna pregunta sobre Panamá? Háganos saber, nosotros haremos nuestro mejor esfuerzo para responder a ella. Contáctanos
Información Útil para los Viajeros en Panamá