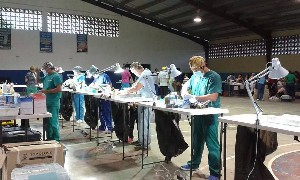 "Ending is better than mending."
Aldous Huxley, A Brave New World
When we talk about sustainable change in countries and communities we are speaking about changing mindsets as an approach to solving problems. Spay Panama is one such organization that uses a sustainable approach to solving the over-population problem of dogs and cats. By providing low cost sterilizations, they help low-income owners reach their goal, and by promoting responsible animal ownership and education, they strive to solve the problem at the root.
Animal overpopulation is a common problem in developing countries where free roaming animals are a symptom of an increase in human population, poor waste disposal management, and an absence of responsible animal ownership values.  
To deal with the issue in Panama, Patricia (Pat) Chan created Spay Panama in 2001. Speaking by phone, from an on-site spay and neuter clinic in Bethania, Pat said:  
"When we started in 2001, we had two vets who agreed to do low cost operations and we began by doing spays and neuters on Sundays at a clinic that was on loan".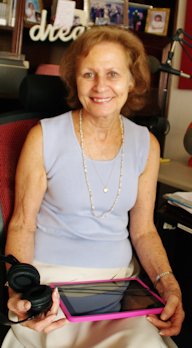 The Pacific beach area, Panama City, Boquete, and beyond continue to grow with a high concentration of aging expatriates.  A plan and support system for this next phase of life is important. A community initiative called The Panama Hospice and Respite Foundation (PHRF) was formed with this in mind.
PHRF is a non-tax oriented, private interest foundation which provides service free of charge.  Its mission is to assist, using trained volunteers, hospice clients and their caregivers as well as those needing short-term help in crisis situations.  The volunteers work in cooperation with the client's primary caregiver.  While PHRF hopes to extend its services to all members of the community, in this inception phase it only provides service in English.
Additional services provided by PHRF are a Buddy Connection System, a Home Care Equipment Loan Program, a Blood Bank Registry and Seminars on Planning for Healthy Aging.
If you are interested in the initiative tune in to the Gerry D Show on 89.3FM, COOL FM tomorrow, Friday, July 31st from 8-9:30. Joyce Perrin, the president of PHRF will be interviewed by Sandra Synder.
For more information visit the website:  www.panamahospiceandrespite.org or contact PHRF at: This email address is being protected from spambots. You need JavaScript enabled to view it.