This information bulletin is especially for those taxpayers who are behind in their payment of the various taxes
administered by the National Authority for the National Income, ANIP, for its initials in |Spanish. For these
taxpayers on the 5th of September 2013, was enacted Law 51. This law permits delinquent taxpayers to pay
delinquent taxes during the 3 months from the 9th of September until the 6th of December of this year.

There are several benefits including
a) 100% exoneration of fines;
b) 100% exoneration of late charges; and
c) 25% discount on interest.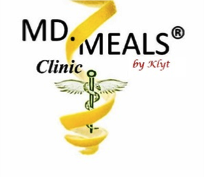 Stomachache?
Gastritis is an inflammation in the stomach produced when it is weakened or damaged. There are two types of Gastritis, non-erosive, the most common, or erosive, which may cause ulcers or erosions in the stomach lining that can bleed.  It can present it self as acute, when lasts for short periods, or chronic, when it last for long periods of time.
Gastritis can be caused by a bacterial infection, regular use of painkillers, old age, stress, excessive use of alcohol, reflux, or other health problems.
Not treating gastritis, could lead to stomach cancer.   
Symptoms
They could be as common as upper abdominal discomfort, burping, bloating or loss of appetite. Or more serious symptoms such as nausea, vomiting, diarrhea, blood in vomit or stool, feeling pain in the belly and under rib area, weakness, low blood levels or hemoglobin…. Sometimes there are no symptoms at all.